Trinity Ranch Hair-On Leather Dual Sided Crossbody Hobo Bag
SKU: TR123G-918BR
ISBN: 9.90E+12
Pickup currently unavailable
Bag Type: Tote Bag
Gender: Female
Product detail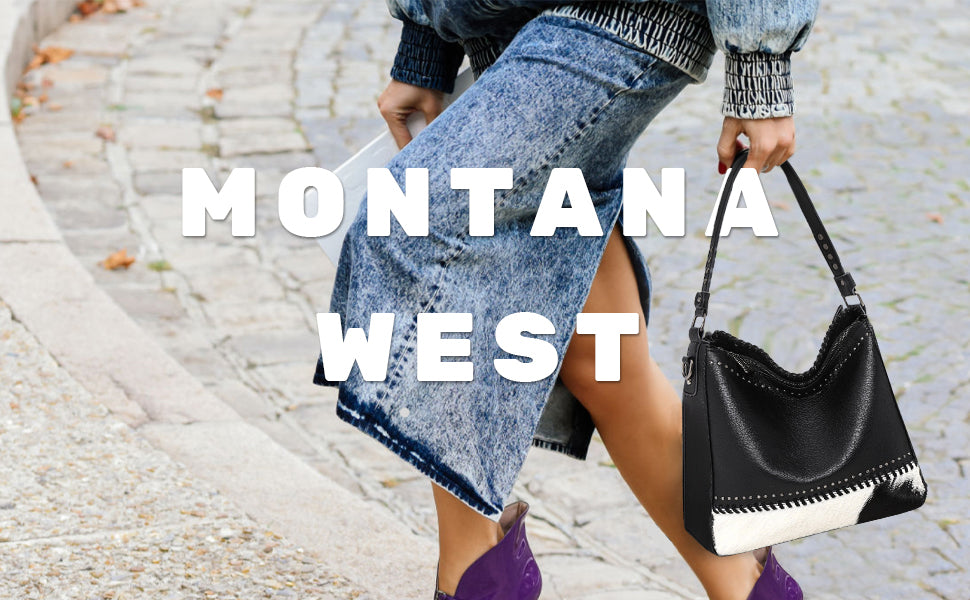 ?
Trinity Ranch line by Montana West, this partial genuine leather hair-on-hide dual-sided concealed carry? hobo/crossbody-bag has:
A holster included
Genuine hair-on cowhide on the front
Accented with silver studs
Leather stitch detail
Top zipper closure
Inside of bag include a zippered pocket and 2 open pockets?
Concealed Carry pocket with dual entrance for right and left-handed carriers 10.5"(L) x 5" (H)
A zipper pocket on the back
Metal feet on the bottom for protection and stability
Single flat strap
A single detachable/adjustable crossbody strap included
16" x 5" x 12.5" (Shoulder Strap drop 9" ) (Crossbody Strap Drop 23")
Cowhide upper is natural and will wear under normal conditions. Each bag will vary slightly as each pelt will have a unique pattern.?
NO TWO BAGS WILL BE EXACTLY THE SAME AND MAY VARY FROM THE PHOTOGRAPHS.
Best Choice for Gift
For Her: Love her, do her best, give her a romantic and impressive gift, hobo purse
For Mom: Best gift for thanksgiving day, mothers day, Christmas gift for thanking mother's selfless love
For Friends: An excellent gift among your friends, with this beautiful design and excellent quality hobo bag, large purses and handbags for women
Photos:?